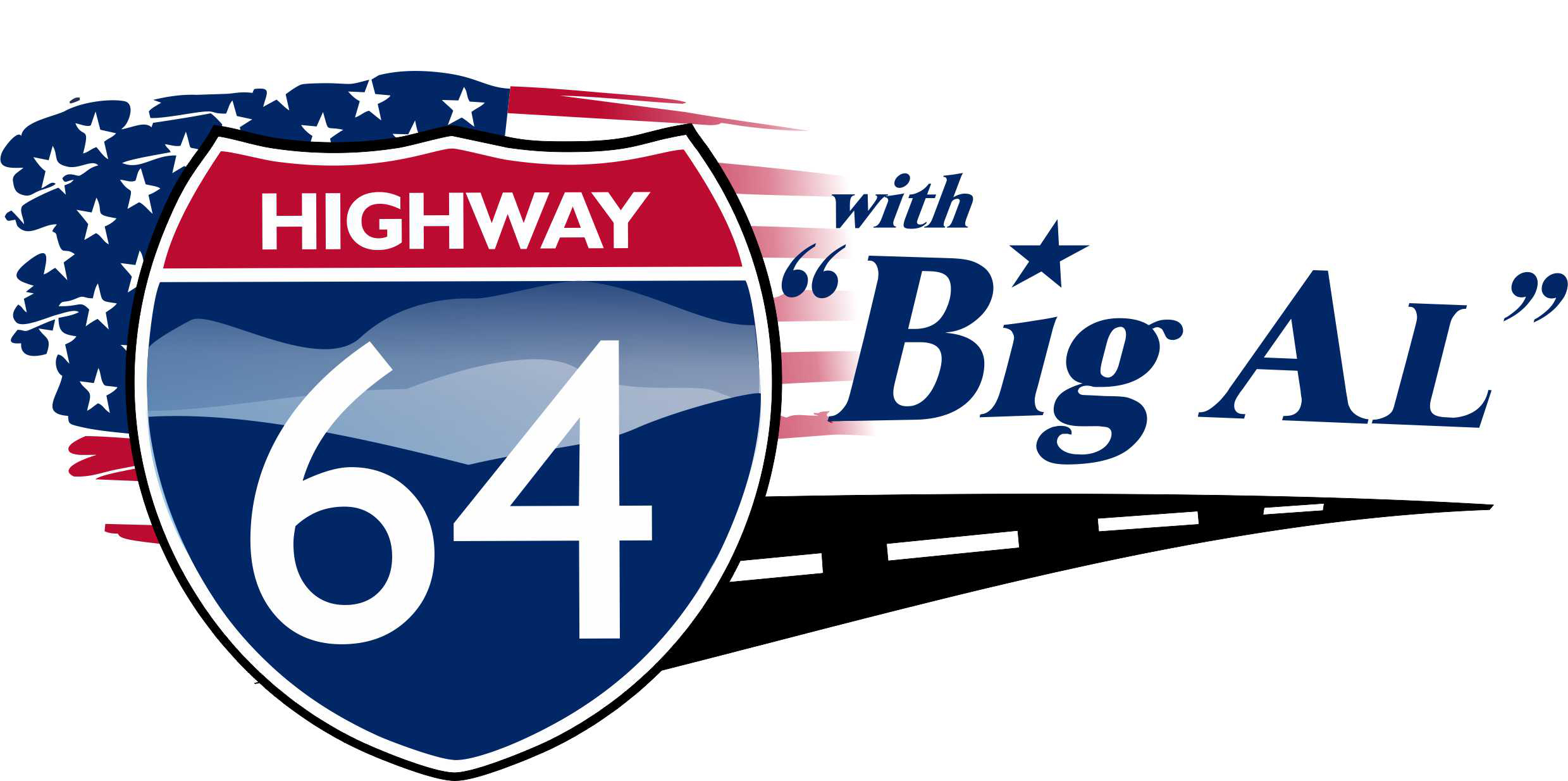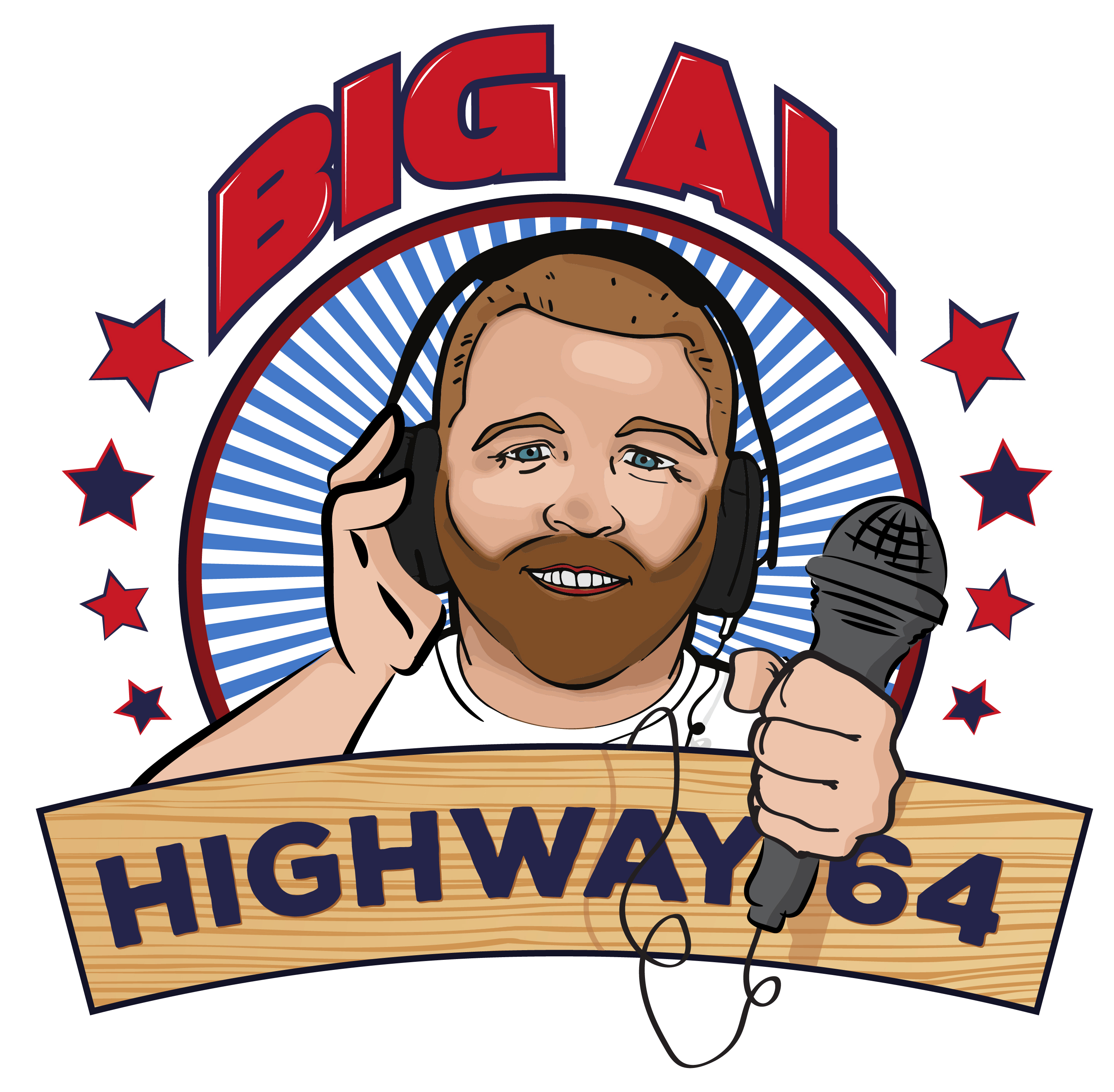 WHO IS BIG AL?
BIG AL has over 27 years of experience behind a microphone, with a vast knowledge of Country Music. BIG AL got his broadcasting start working for the former Impact Broadcasting Group in Clifton Forge, VA. His first gig was as an advertising account representative. Then, as a morning show host on Hot Country 103.9 FM W.X.C.F. His first morning show was "BIG AL in the Morning" on Hot Country 103.9 FM. All of AL's radio experience has come from the Alleghany Highlands and Southeastern West Virginia.
BIG AL worked in community radio at WCHG 107.1 FM in Bath County as a volunteer DJ for a little over 3 years in the early 2000's for Allegheny Mountain Radio before coming back to commercial radio in 2004. BIG AL worked weekends and eventual mornings from 2004 until January of 2013 at Big Country 101 - W.I.Q.O. FM in Covington, VA. In January of 2013 BIG AL brought "Highway 64 with BIG AL to the airwaves on what is now 103.5 BIG COUNTRY and hasn't looked back!
Al is one of us! He's lived in the Alleghany Highlands for over 50 years. He knows the people in our region and has many ties to the movers and the shakers. If it's happening, BIG AL is on top of it!
On Highway 64 with BIG AL, BIG Al will bring you the "Superstars of Country" every Monday thru Friday from 6 a.m. until 10 a.m. Such Superstars as Garth Brooks, Luke Combs, Reba McEntire, Miranda Lambert, George Jones, Tim McGraw, Conway Twitty, and Alan Jackson. BIG AL will also update you on the National Day Calendar, Country Music News from Nashville, Star Birthdays, Local Birthdays, Stupid News Headlines and the days 5 Random Facts.  Throw in current events and world happenings that are important to you and your family and you have "Highway 64 with BIG AL.
Highway 64 with BIG AL is heard on The Bear 103 - WRON FM in Lewisburg, WV and on 103.5 BIG COUNTRY and WKEY AM 1340 in Covington, VA, weekdays from 6:00 a.m. until 10:00 a.m.
BIG AL loves to make appearances at special events and would be glad to broadcast LIVE to endorse your business or product by bring Highway 64 with BIG AL to your place of business or event. Please contact our sales representatives for more details and pricing. Call Highlands Media Group at 540-962-1133 or Radio Greenbrier at 304-645-1327. You may also contact BIG AL by email at:
Highway64withBigAl@Gmail.com
or on Facebook at:
Thank you for listening to the show on The Bear 103 and on 103.5 BIG COUNTRY!
This message is only visible to admins.
Problem displaying Facebook posts. Backup cache in use.
Error: Unsupported get request. Object with ID 'posts' does not exist, cannot be loaded due to missing permissions, or does not support this operation. Please read the Graph API documentation at https://developers.facebook.com/docs/graph-api
Type: GraphMethodException