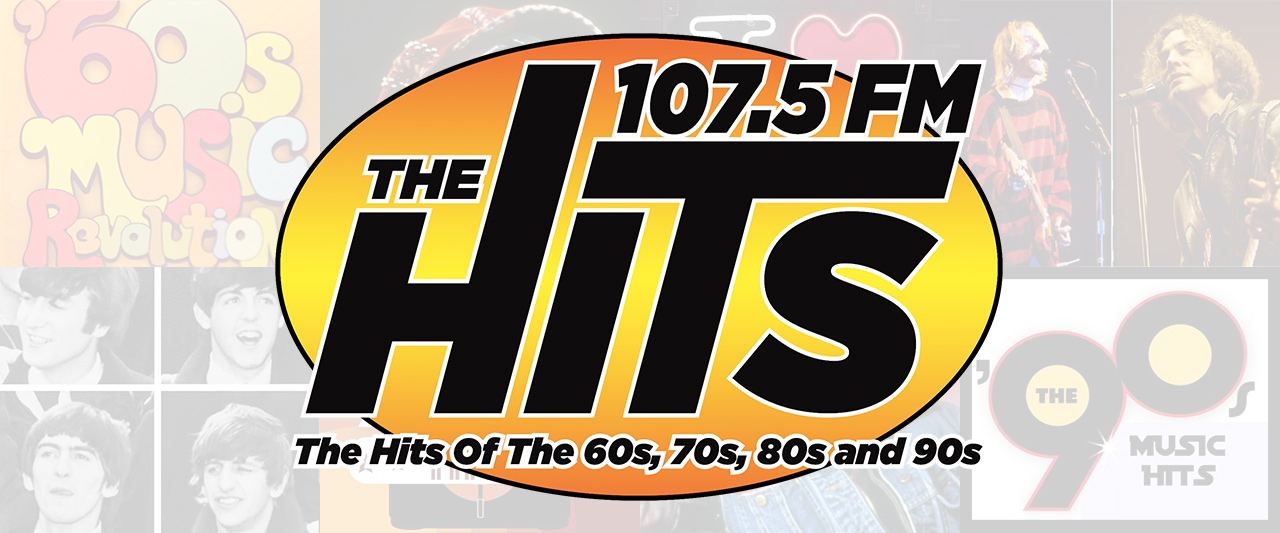 The Hits of the 60's, 70's, 80's and 90's
The Hits 107.5 FM is Covington and Clifton Forge's newest station for Top 40's "Hit" music from the late 60s to the early 1990s, with music from the 1980's serving as the core of the format. Music that was popularized by MTV in the early 1980s and the nostalgia behind it is a major driver to the format. It is considered the successor to the oldies format, a collection of top 40 songs from the late 1950s through the late 1970s that was once extremely popular in the United States.
The Hits 107.5 FM is a translator station, being powered by WXCF-AM which is located at 1230AM on the radio dial. Listeners in the city of Covington can pick up "The Hits" on 107.5FM and our listeners in Clifton Forge can pick up "The Hits" on 1230AM WXCF. Both stations cover their own areas in Covington and Clifton Forge, as well as, parts of Alleghany County.
The Hits 107.5 FM is the exclusive home to "Breakfast With Bracko" and University of Virginia Sports. We also spotlight national news headlines from Fox News, Local News, Local Weather, and Skyview Traffic.
Also, be sure to check out "The Jeremy Lee Radio Show" from 3 p.m. until 7 p.m.
This message is only visible to admins.
Problem displaying Facebook posts. Backup cache in use.
Error: Unsupported get request. Object with ID 'posts' does not exist, cannot be loaded due to missing permissions, or does not support this operation. Please read the Graph API documentation at https://developers.facebook.com/docs/graph-api
Type: GraphMethodException